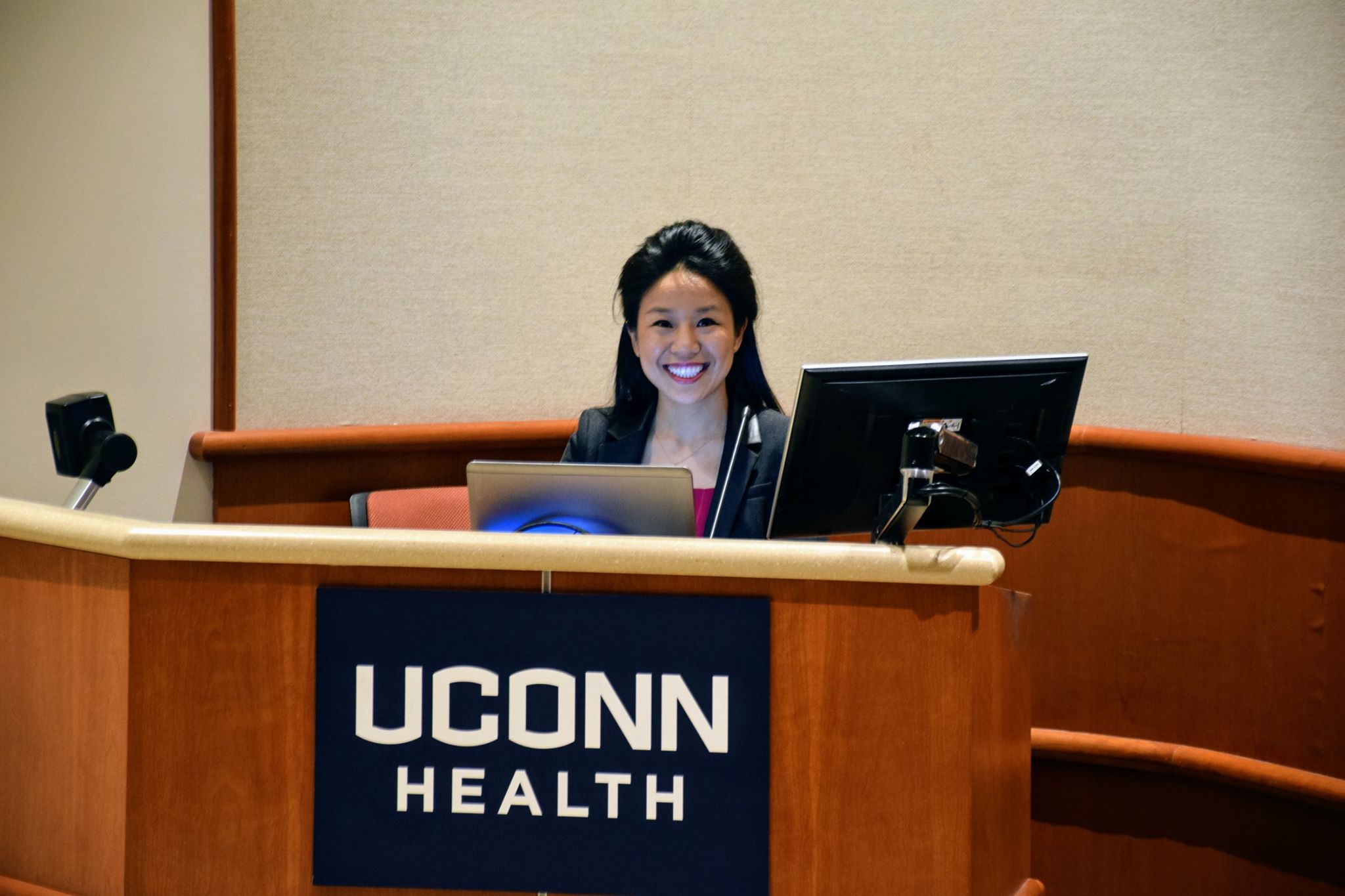 Today the UConn MD/PhD program would like to congratulate Maria Xu for completing her PhD Dissertation defense. Maria is a 5th year MD/PhD Candidate who will enter her third-year clinical rotations after completing her PhD work in three industrious years.
Maria's thesis advisor Professor Anthony T. Vella PhD introduced Maria as an exceptionally hard-working student who quickly outpaced him in her understanding of her area of research.
Maria's PhD work investigated the role of the immune system in atherosclerosis, the build-up of lipid plaques in our arteries that can lead to heart attacks and strokes. Maria sought to investigate what factors drive T-cell proliferation in atherosclerotic plaques. Atherosclerosis is a chronic inflammatory disease exacerbated by systemic immune disturbances, and Maria brought to bear an impressive array of data she and her team produced to advance our understanding of the field.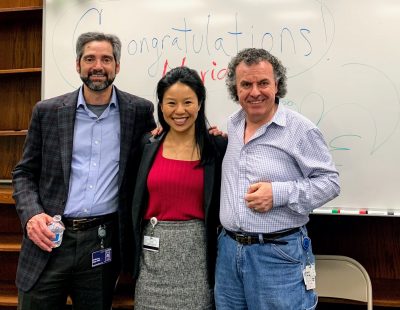 At the end of her talk, Maria heartwarmingly summarized her journey through graduate school in immunology terms from a "Naïve" med student "stimulated" by the Immunology department courses and seminars who ultimately "infiltrated" the Vascular and Cell Biology department to study immune-cardiology, and is now a mature basic researcher ready to head back into the clinic.
Maria said that she is excited to go back to clinical medicine, keeping an open mind and looking forward to tying together research and medicine in the future.