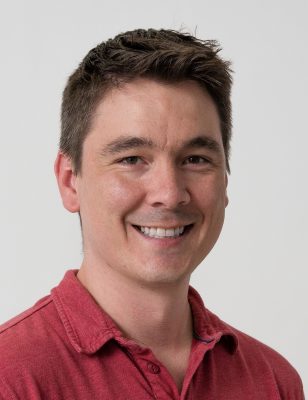 From strokes to spinal cord injuries, neuronal damage presents a significant burden of morbidity and mortality throughout the world. Though such neuronal damage has conventionally been viewed as irreversible, MD/PhD candidate Bruce Rheaume is working to shift this paradigm. Rheaume, a member of Ephraim Trakhtenberg's lab in the department of neuroscience, uses a model of optic nerve damage to better understand the regenerative capacity of the nervous system. While investigating why certain neurons can heal after optic nerve injury while others do not, he identified and characterized novel cell populations in the eye using single cell technologies. This work, published in Nature Communications [1], serves as a basis for better understanding cellular diversity in the central nervous system while also pointing to new targets for regenerative therapies. As a testament to the importance of his work, this paper has been cited nearly 100 times since publication.
Bruce hopes to combine his unique perspectives from both laboratory and medical training to pursue a career as physician scientist specializing in neuro-ophthalmology or interventional neuroradiology. Here, he aims to continue his work addressing unmet needs in the fields of neurodegeneration and addiction medicine. Additionally, as one UConn Health's "Biomedical Science Graduate Student Mentorship Award" winners for 2019, he hopes to continue advising and fostering the growth of budding clinicians and scientists.
Citation:
Rheaume, B. A., Jereen, A., Bolisetty, M., Sajid, M. S., Yang, Y., Renna, K., … & Trakhtenberg, E. F. (2018). Single cell transcriptome profiling of retinal ganglion cells identifies cellular subtypes. Nature communications, 9(1), 1-17.