Three UConn Health MD/PhD students recently attended the 34th Annual MD/PhD National Student Conference at Copper Mountain, CO.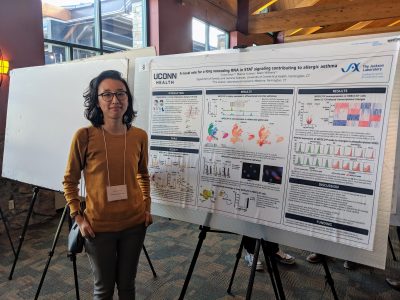 Each summer, the UConn Health MD/PhD program sends a group of students to the 3-day conference that is exclusive to dual-degree MD/PhD students. The conference features student presentations, career development workshops, and keynote seminars from distinguished speakers.
This year's keynote speakers included Nobel prize winner Dr. Peter Agre from Johns Hopkins University, accomplished neuroscientist Dr. Huda Akil from the University of Michigan, Acting Director of the National Cancer Institute (NCI) Dr. Douglas Lowy, leading oncologist Dr. Padmanee Sharma from MD Anderson Cancer Center, and UConn Health's own Dr. Cato Laurencin.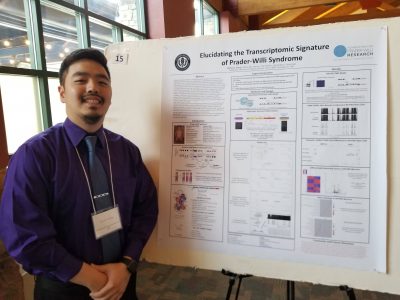 "Hearing from someone like Dr. Peter Agre was a great opportunity. Listening to his breadth of work on aquaporins was absorbing, but it was also inspiring to hear about all of the trainees Dr. Agre mentored – he told a story about each individual and their work. It's not common for a speaker to consistently mention all the individuals that led to seminal discoveries, and it was clear he was just as proud of the trainees he's mentored as much as the resulting scientific discoveries." Said Michael Chung, a GS4 (6th-year total) student in the program.
Along with scientific keynotes, the conference hosted residency program directors from across the country to speak with MD/PhD students about research opportunities during post-graduate clinical training. In particular, questions were answered of physician scientist training programs (PSTPs), unique training programs designed for recent medical graduates who are interested in a physician-scientist career. Many MD/PhD students go on to match into these residency programs.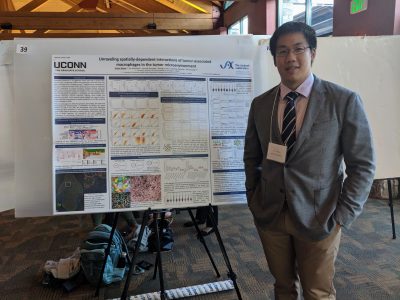 "I found the PSTP Residency Planning Showcase to be particularly valuable. It provided a unique opportunity to meet with programs I was interested in to better understand what the programs had to offer as well as the qualifications they were looking for in an applicant. It was a very useful planning tool to map out the remainder of my MD and PhD education, even if that process is still a way off.", noted Victor Wang, a GS3 (5th-year total) student in the program.
The well-organized conference is a fantastic opportunity to meet other dual-degree students across the country, and also allowed for some time to enjoy the Colorado outdoors.