Feria Ladha, UConn MD/PhD student and APSA Institutional RepresentativeSponsored by the Office of Physician-Scientist Career Development, seven UConn MD/PhD students recently attended the national meeting for physician-scientists, which was held in Chicago, IL. This annual joint meeting brings together some of the nation's most illustrious physician-scientists from the Association of American Physicians (AAP) and American Society for Clinical Investigation (ASCI), as well as early-career trainees from the American Physician-Scientists Association (APSA), to celebrate advances in science and medicine.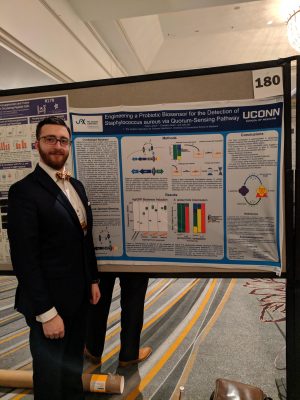 There were also numerous mentoring sessions, where students had the opportunity to receive beneficial career advice directly from residency directors and established investigators. Victor Wang, a fourth-year MD/PhD student, said, "The mentoring events were extremely helpful, as they provided firsthand information from residency directors that you wouldn't have the opportunity to hear elsewhere." These sessions were multidisciplinary, enabling students to gather information regarding different specialties via the unique perspectives provided by physician-scientists of varying career backgrounds. Anthony Pettinato, a fourth-year MD/PhD student, said, "Meeting residency directors and professors at other institutions allowed me to get a better idea of the steps I could be taking early on in my time as an MD/PhD in order to support my interests and my career goals."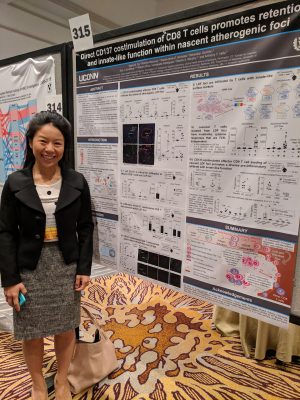 In addition to APSA-sponsored events, all seven UConn MD/PhD students attended the annual ASCI dinner and new member induction ceremony with Andrew Arnold, MD, an ASCI/AAP member and director of the UConn Office of Physician-Scientist Career Development. This prestigious dinner recognized the novel scientific contributions of new ASCI inductees, and attendees heard powerful career advice and perspective from Victor Dzau, MD, President of the National Academy of Medicine.  Dr. Arnold noted that "exposing our aspiring physician-scientists to the Joint Meeting's diverse array of role models and exciting clinically-relevant science has long been a major priority for our office and the UConn School of Medicine, and the continuous enthusiasm and participation from our students makes it all worthwhile."
Whatever the stage of training, MD/PhD students all derived inspiration and excitement from their interactions at the Joint Meeting and look forward to returning.