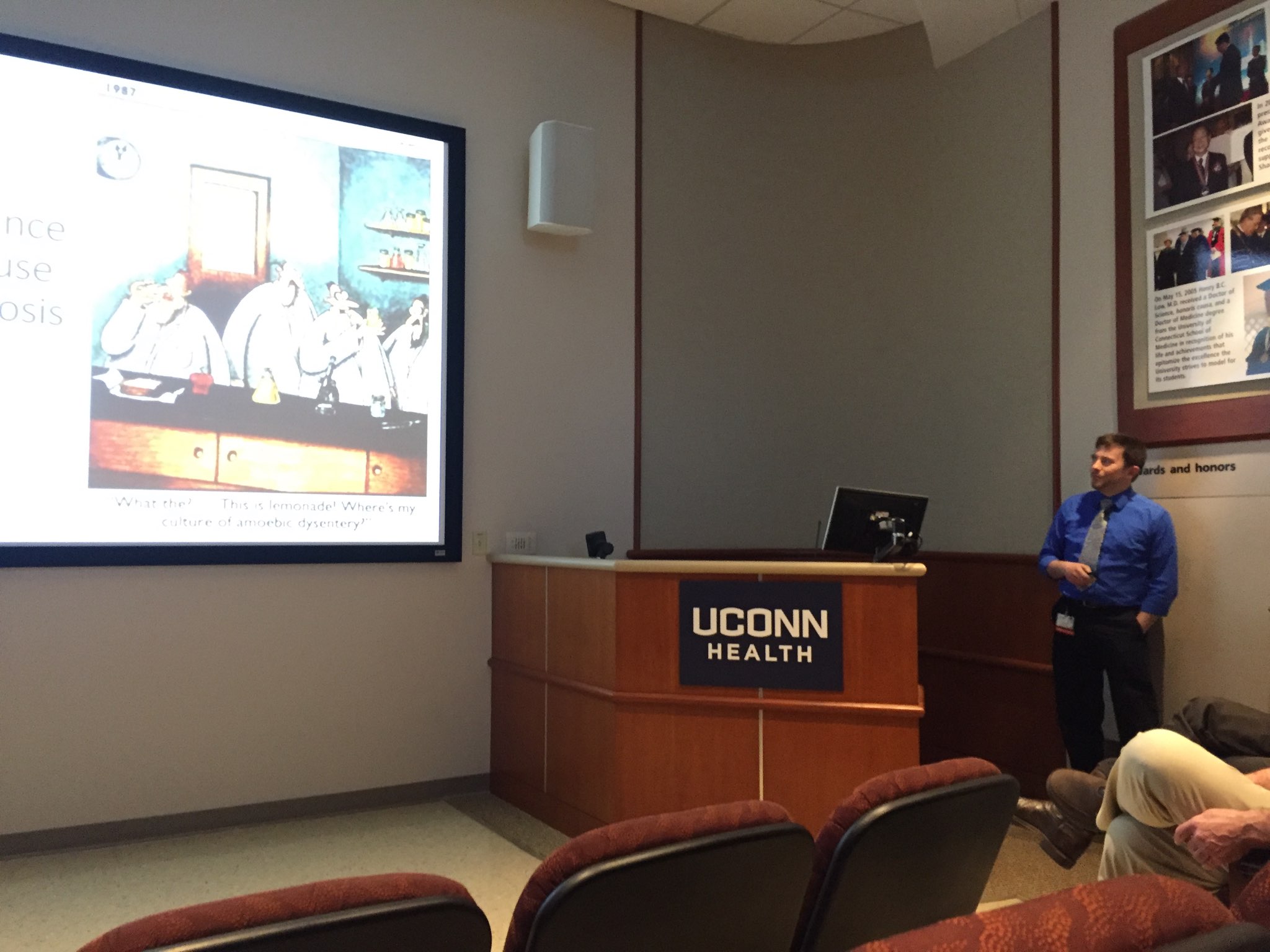 The UConn MD/PhD Program would like to congratulate Nicholas Wasko on his successful public dissertation for the Department of Immunology on April 24th. Nick did his PhD work in the lab of Dr. Robert Clark, whose research seeks to identify the role of the microbiome in regulating autoimmunity in multiple sclerosis. Seeking to identify new therapeutic pathways in MS, Nick studied the capacity of systemic exposure to low doses of microbiome-derived molecules to induce a state of "tolerance" in the immune system, and how that tolerance influences the brain's ability to repair damaged myelin. He used the cuprizone model to induce myelin injuries in mice, then tolerized the mice with innate immune ligands to see if systemic tolerance improved their recovery. After identifying a significant improvement in myelin repair following tolerance induction, he then used immunostaining techniques to investigate which cell types in the brain played a role in improving recovery in the tolerized mice. He recently presented his work at this year's Americas Committee for Treatment and Research in Multiple Sclerosis (ACTRIMS) meeting in Dallas, TX. This research provides a framework for developing systemic tolerance as a two-pronged therapeutic approach in MS, capable of inhibiting autoimmune activity (as demonstrated by a previous graduate of the MD/PhD program) while simultaneously facilitating repair of existing myelin damage.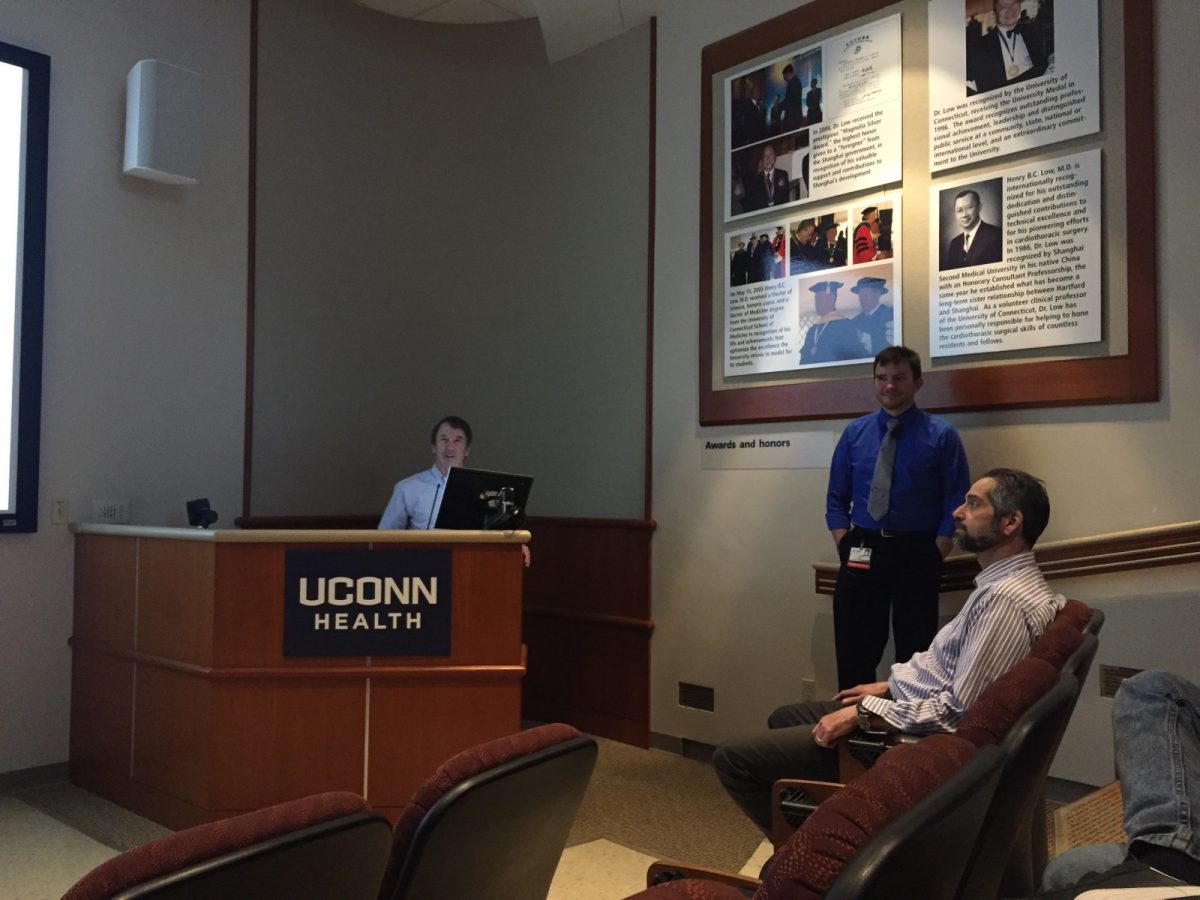 Nick joined the Clark lab because of his longstanding interest in neurology and neurodegenerative diseases. Dr. Clark's immunology background provided a novel perspective on how neurodegeneration transpires, providing Nick with a new appreciation for the role of the immune system in neurologic diseases. His mentor extolled his commitment to his work and boundless curiosity and enthusiasm throughout his transition from neuroscience into immunology, and suggested his experience in both fields will make him uniquely prepared to tackle difficult questions in study of neurodegenerative diseases.
The weeks following Nick's dissertation featured numerous milestones in his professional and personal life, including re-entry into clinical medicine, the submission of his thesis work for publication, and the introduction of a new rescue dog to his family. Greta, a 2 year old Weimaraner, will join Nick, his partner Kathleen, and their 12 year old Weimaraner Jasmine as they prepare to take on the challenges of the remaining two years of Nick's medical education.
---